Posted: September 4, 2023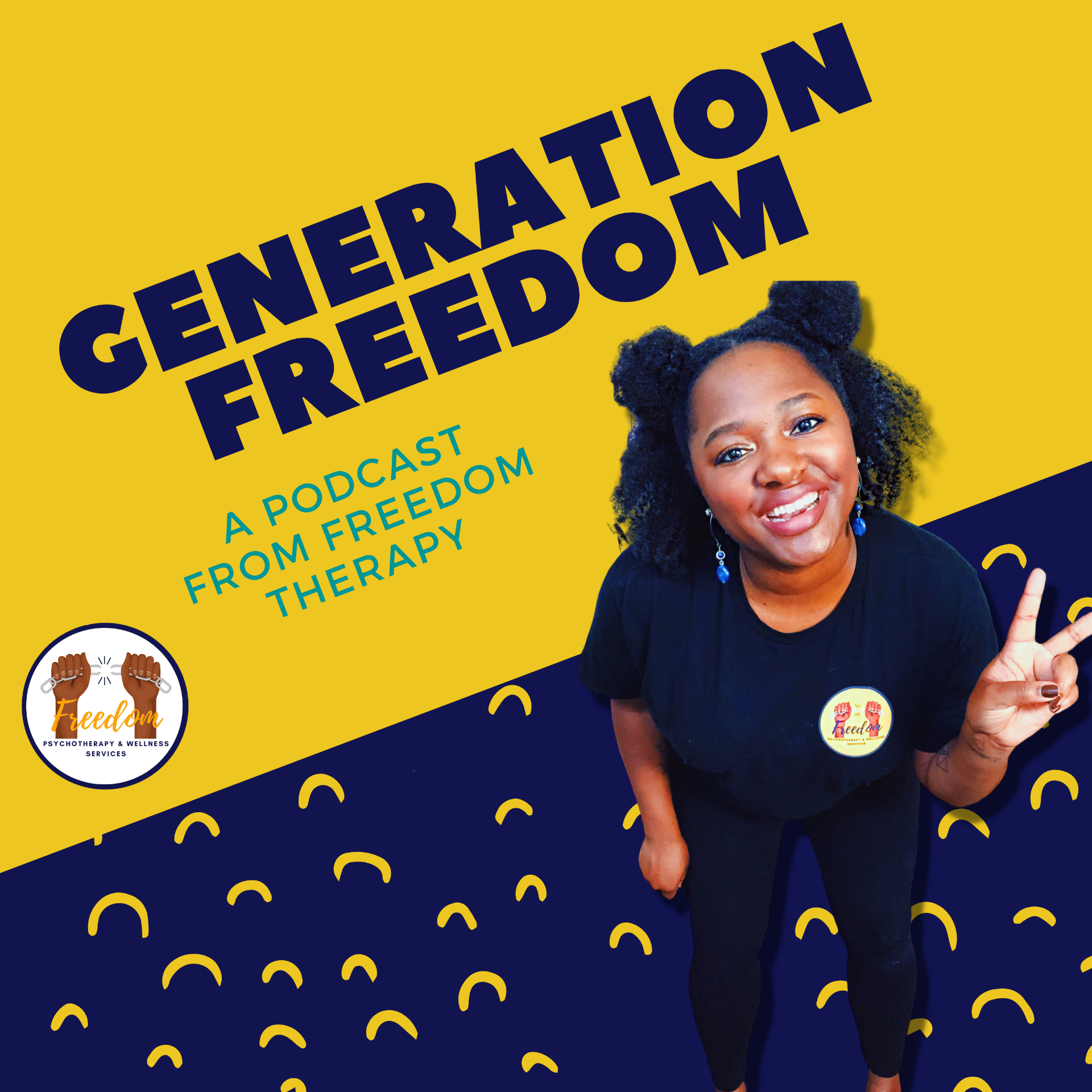 In this enlightening episode, Nadie sits down with the multifaceted Aja Holston-Barber—a yoga teacher deeply rooted in racial justice, a seasoned writer, strategist, and the force behind a consultant company devoted to expanding the realm of social justice. Delving into Aja's personal evolution, they discuss the transformational journey that led her to yoga. Aja sheds light on the powerful relationship between bodily movement and showing up as your best self.
They touch upon their upcoming retreat collaboration, giving listeners a glimpse of what to expect. This isn't your run-of-the-mill yoga; Aja's unique approach prioritizes non-performative techniques, honing in on how yoga aids in emotional regulation while forging community bonds.
Nadie shares her personal with yoga as well, highlighting its meditative attributes. As they discuss the nuances of different yoga forms, Aja elaborates on how her methodology uniquely caters to emotional well-being.
The duo beautifully emphasizes the symbiotic relationship between self-care and community care. The essence? Moving your body isn't just about fitness; it's about creating space for introspection, owning emotions, and embracing a holistic approach to healing. Nadie and Aja offer an exclusive invitation to immerse in these teachings firsthand at their upcoming Healing Retreat in Houston.
Listen On:

---
Mentioned in the episode:
Register HERE for the You Are Your Best Thing Houston Healing Retreat
The Generation Freedom Podcast is hosted by Nadie Roberson a licensed psychotherapist and wellness coach. Want to become a client? Schedule a FREE consultation by Clicking HERE
Follow us on Instagram – @FreedomTherapy_
---
Liked what you heard?? Join us in October!!
[0:00]: Welcome back to the podcast! Nadie introduces the episode which is filmed with Aja, who was on a previous episode.
[1:27]: Aja is a yoga teacher, known for her racial justice work, and is also a writer, strategist and owns her own consultant company focusing on expanding knowledge on social justice.
[3:25]: Aja expands on her background, how she's evolved professionally and personally over the past years, which led her to becoming Yoga certified.
[4:35]: Nadie introduces their collaboration for an upcoming retreat, and expands on why this shift took place.
[8:20]: Aja talks on how she had added her retreats and yoga practice into her work. It was an intentional addition to build the relationship between moving your body and showing up as your best self.
[12:08]: Aja talks about how her work stays in alignment with social justice and creating impactful work, which started by learning different ways she disconnected with her body.
[19:30]: Nadie explains how her and Aja are different, but complimentary to each other.
[24:39]: Aja expands on WHY they are collaborating, and how it works for them to collaborate as friends.
[28:00]: Nadie asks about what you should expect from non-performative yoga, how Aja's style is set apart from what we may be used to.
[40:17]: Nadie introduces the concept of the retreat is to tie together the idea of exploring your emotions and healing with the idea of being a community within the retreat and outside of the retreat.
[40:58]: Aja explains how yoga plays a great role in understanding/regulating our emotions while also building a community.
[52:13]: Aja further expands on the amazing outcomes that can come from regulating their body, moving their body, and owning your emotions, and how the retreat will help create practices to encourage you to be good to yourself.
[56: 22]: Nadie touches on Aja's phrase "You're moving to make space for the introspection', which is something that the retreat will teach, and allow you to bring what you learned back to your community.
[58:02]: Nadie got into yoga because it felt like an extension of meditation. She expands on what she has learned since.
[1:00:00]: Nadie asks Aja how does her specific method cater to emotional well-being as opposed to Vinyasa.
[1:07:47]: Nadie asks Aja how can we strike a balance between self-care and community care.
[1:13:42]: Nadie closes the episode with Aja and thanks her for being on the podcast, and invites you both to join them at the Healing Retreat in Houston. You can lock in your early-bird rates for a limited time.
[1:15:23]: Nadie asks Aja what the #1 thing she's excited for on the retreat.
---
Join us in October??
---
Rate, Review, & Follow!