Posted: October 2, 2023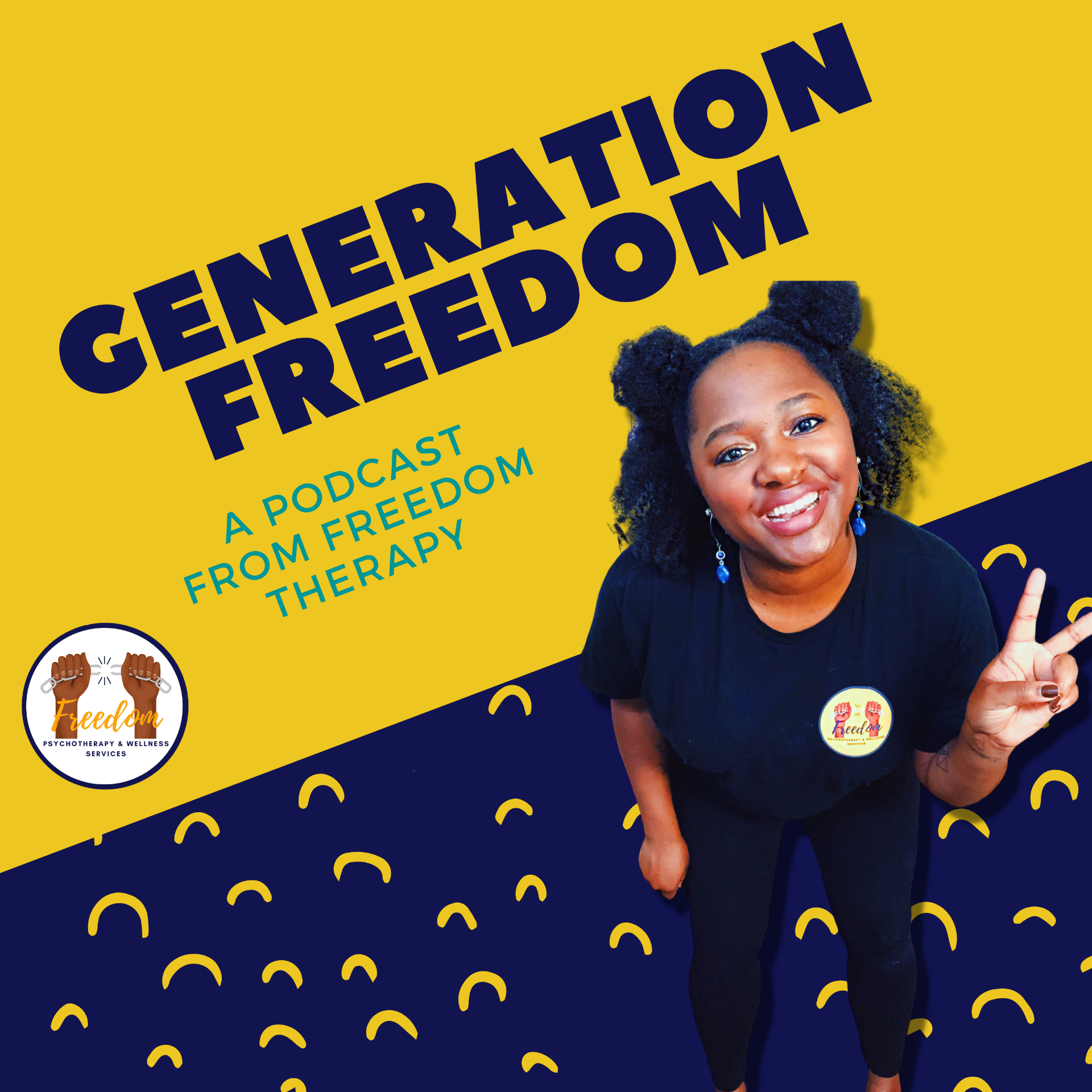 Join us for the You Are Your Best Thing Healing Retreat in Houston, TX on October 21 and 22, 2023. ⁠

⁠

Find out more information and register here.⁠
Episode Summary:
In this episode, Nadie interviews Mahogany, 'an ancestor on earth'. In a heartfelt dialogue celebrating the Black experience, focusing on healing, community engagement, and the creation of inclusive and safe spaces for expression and growth.
They explore Mahogany's work with youth, emphasizing the significance of fostering environments where young Black individuals can freely express themselves. These spaces, infused with love, drama, and real-life experiences, offer a canvas where every shade of the Black experience is acknowledged and celebrated.
They also break down their plans for the upcoming healing retreat! The retreat aims to be a haven for individuals from various backgrounds, offering them a platform to engage, learn, celebrate their identity, and embark on a collective healing journey.
The event promises not only rejuvenation for the mind, body, and soul but also a celebration of diversity, inclusivity, and the joyous spirit of the community. Nadie and Mahogany offer an exclusive invitation to immerse in these teachings firsthand at their upcoming You Are Are Your Best Thing Healing Retreat in Houston.
For more wellness content like this, subscribe to this podcast!
Mentioned in the episode:
Register for the ⁠You Are Your Best Thing Houston Healing Retreat⁠
Follow her on Instagram ⁠@thesisthatjournals⁠
Episode Breakdown
[00:00] –  Introduction to the our guest.
[02:00] – Mahogany discusses personal identity, sharing poignant experiences of growing up and navigating through various environments. She provides insights on the process of identity development as a black woman and sister friend, the essence of community, and the profound sense of belonging cultivated through these experiences.
[08:00] – Community plays a pivotal role in shaping identity. We delve into a discussion highlighting the significant influences and challenges within community dynamics. The conversation underscores the importance of community as not only a support system but also a fertile ground for personal and collective growth.
[15:00] – With a rich background working with students, Mahogany sheds light on the importance of expression and open communication among young individuals, providing them with a platform to voice their thoughts and feelings authentically.
[22:00] – The guest walks us through the development and influences that have shaped their brand, exploring the term "sisterhood" and its significance in their journey. They recount the adventurous journey of creating and fostering spaces and initiatives that resonate with the brand's core values and principles.
[30:00] – A deeper dive into the concept of sisterhood reveals it as a form of deep connection and care, with reflections on friendships and relationships that embody the spirit of sisterhood. This segment illuminates the transcending nature of sisterhood, extending beyond gender and conventional definitions, fostering a sense of unity and support.
[38:00] – Acknowledging and celebrating the various expressions of blackness is crucial. The dialogue in this section is a celebration of creating inclusive spaces for individuals from all walks of life. It's a testament to embracing diversity and fostering acceptance and respect within communities.
[46:00] – We delve into discussions about the importance and dynamics of creating safe spaces. Mahogany shares valuable experiences and lessons gleaned from hosting workshops and events, providing insights into relationship dynamics and emphasizing the necessity of clear boundaries for healthy interactions.
[54:00] – The episode winds down with our reflections on our roles and unique contributions to our communities. And what we each plan to bring to the retreat from our professional and personal lives. Mahogany emphasizes her dedication to community initiatives, highlighting the harmonious blend of creativity, knowledge, and expertise that she brings to these roles.
[1:02:00] – As we conclude, we invite the audience to join us in October for the ⁠You Are Your Best Thing Houston Healing Retreat.
---
Join us in October??
---
Rate, Review, & Follow!